MICHAEL by Markus Schleinzer (Feature/Fiction)
The Film describes the last five months of 10-year-old Wolfgang's and 35-year-old Michael's involuntary life together.
"Schleinzer's direction and Gerald Kerkletz's cinematography have the touch and sheen of cold steel."
Peter Bradshaw - The Guardian
Cannes IFF 2011 - Official Competition
Diagonale 2012 - o.a. Winner Best Cinematography
Nominated for the European Film Awards - Best First Feature
Max Ophüls Award 2012 - Grand Prize & Best Actor
Austrian Film Awards 2012 - a.o. Nominated for Best Feature Film and Best Cinematography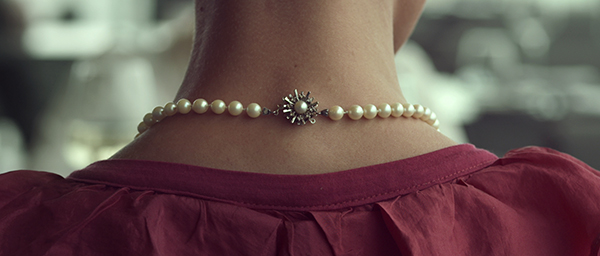 SOLDATE JEANNETTE by Daniel Hoesl (Feature/Fiction)
Fanni has had enough of money and leaves to buy a tent. Anna has had enough of pigs and leaves the farmer - one needle in the hay. In the new game Fanni rolls the dice while Anna does not think twice - she knocks down all the pins. Together they raise their voice and shape one mutual tune. Differences attract each other, and jolly they move on - together on their distinct journeys, where their dreams are set - towards a new found liberty.
"Soldate Jeannette, shot by the brilliantly reserved Gerald Kerkletz (Michael), is a masterclass in low-budget filmmaking."
James Kaelan - MovieMaker
"A original picture, with characters the likes of whom we've never encountered in another movie, a story that defies expectation at every turn, and a ravishing blend of styles. As such, it's a small and unexpected treasure of a film."
Nathan Southern - AllMovie
"Striking visuals created by Hoesl and cinematographer Gerald Kerkletz and the attitudes of the characters are all that's really offered as clues. The film creates an overall mood and feeling that is opaque but palpable."
James Greenberg - The Hollywood Reporter
Sundance FF 2013 - World Cinema Dramatic Competition
IFF Rotterdam 2013 - Winner of the Hivos Tiger Award
New Directors/New Films @ MoMA/Lincoln Center New York
Austrian Film Awards 2014 - Nominated for Best Feature Film and Best Screenplay
KATER/TOMCAT by Händl Klaus (Feature/Fiction)
Andreas and Stefan lead a happy and passionate life: Together with their beloved tomcat Moses, they live in a beautiful old house in Vienna's vineyards. They work as a musician and as a scheduler in the same orchestra and they love their large circle of friends. An unexpected and inexplicable outburst of violence suddenly shakes up the relationship and calls everything into question – the blind spot that resides in all of us.
Berlinale 2016 - Panorama Spezial - Teddy Award for best Feature Film
Hong Kong 2016 - Jury Prize Of the Young Cinema Competition
ANGELO by Markus Schleinzer (Feature/Fiction)
A story of an African who is Europeanised by force. At the beginning of the 18th century, as a child, he is taken from his homeland and, after being sold, given the eponymous name through the sacrament of baptism. A story of a man who, in a career unusual for his time, went from being an object to subject to object again. From a nameless slave to a countess's educational experiment, to a general's cup-bearer, to a monarch's decorative ornament, to ‒ as proclaimed by the Enlightenment ‒ an interesting fellow citizen and, finally, an allegorical exhibition piece. A story of becoming human that is marked above all by role-play and conformity. A film about an outsider. A story about the non-existent, the disguised, the so difficult task of coming to terms with the Other, the Foreign – and hence about the difficulty of always coming to terms with ourselves and our actions.
TIFF Toronto 2018 - Official Competition
SSIFF San Sebastian 2018 - Official Competition
Viennale 2018
Austrian Film Awards 2019 - a.o. Nominated for Best Feature Film, Best Screenplay,
Best Director and Best Cinematography
New Directors/New Films @ MoMA/Lincoln Center New York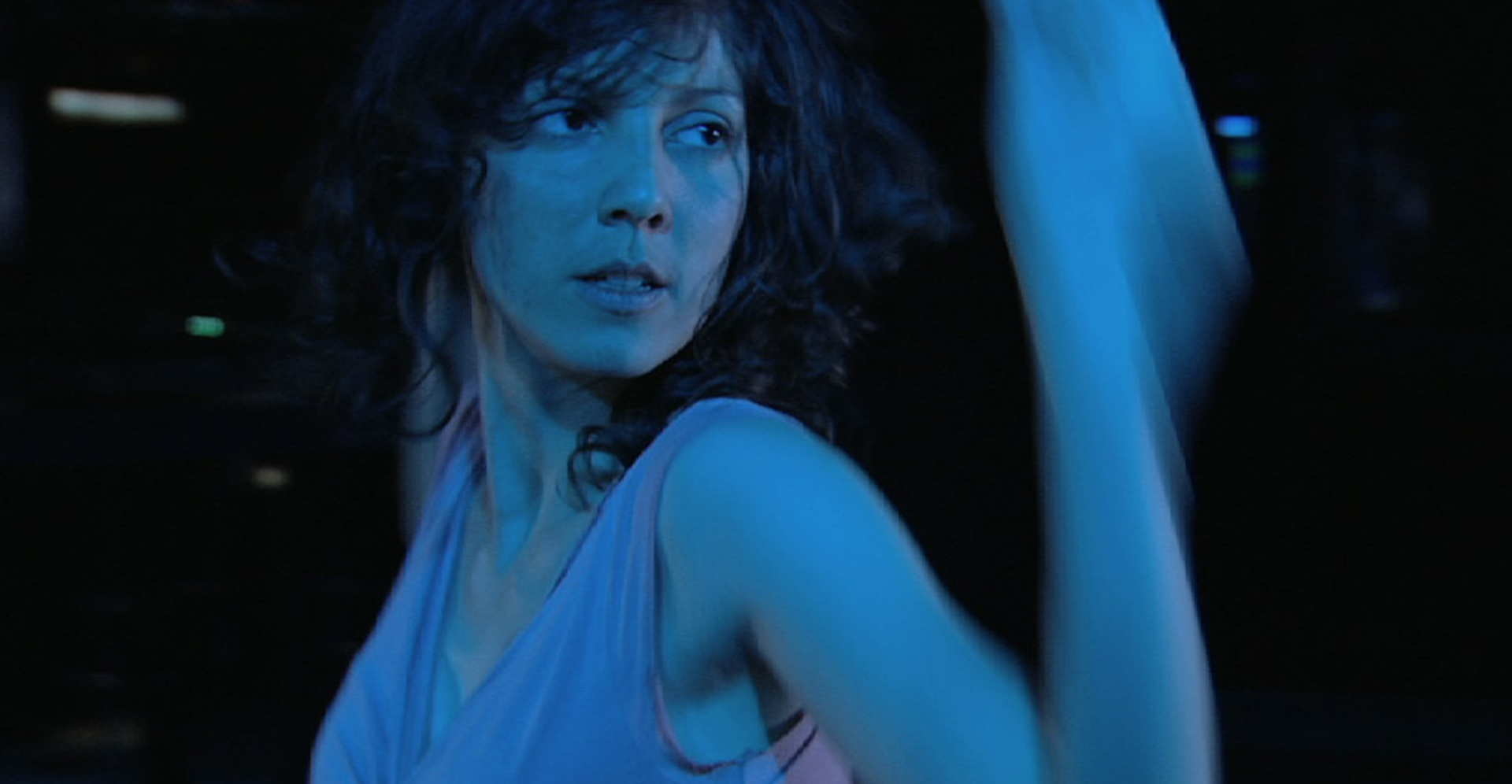 MÄRZ/MARCH by Händl Klaus (Feature/Fiction)
The suicide of three friends, young men who had no apparent motive to kill themselves and left no farewell notes, shakes a small village in Tyrol to the core. MARCH accompanies their relatives on the voyage back to everyday life, which is unchanged, at least on the surface.
IFF Locarno 2008 - Leopard for the Best First Feature
Sarajevo FF 2008 - Special Jury Award
Viennale 2008
WINWIN by Daniel Hoesl (Feature/Fiction)
Three investors, wolves in sheep's clothes, can't for the life of them find heart or soul.
In their jets, they circle the globe, preaching love and earning gold.
Smoke and mirrors is their game, ministers, unions and kings enjoy their fame.
Gambling with open cards at the table, where there's no risk there's only one aim:
the truth is a lie, 'cause lying is real – when you get pranked, how does it feel?
IFF Rotterdam 2016 - ID: The Generic Self Selection
Diagonale 2016 - o.a. Winner Best Cinematography
STILLLEBEN/STILL LIFE by Sebastian Meise (Feature/Fiction)
A father pays prostitutes to play the role of his own daughter. The shocking revelation concerning his long-secret obsession tears up the family's delicate fabric. The son blames himself, and he resolves to find out whether his father ever acted on his fantasies, while his sister wants to sort out her memories on her own.
Despite her uncertainties, their mother's reaction leaves no question as to what she thinks. The father ultimately has to find a way of coping with his shame and feelings of guilt.
San Sebastian IFF 2011 - Special Mention / Kutxa New Directors
Viennale 2011
Diagonale 2012 - a.o. Winner Best Austrian Feature Film and Best Cinematography
THE ABSENCE OF EVERYTHING by Daniel Sannwald (Video art, Shortfilm)
EMPIRE ME by Paul Poet (Feature/Documentary) Shared credit with Enzo Brandner und Jerzy Palacz
The feature documentary road movie tells about maverick people worldwide, trying to realise their visions of a different world and society. Filmmaker Paul Poet explores micronations, self declared kingdoms, underground temples and swimming cities and portrays their struggles and motivations. Dropping out in the twenty-first-century means hard work and personal sacrifice on a tightrope between creative independence and heroic failure.
Aubagne 2012 Prix du Film Rebelle
Worldfest Houston 2012: Best Independent Theatrical Feature – Documentary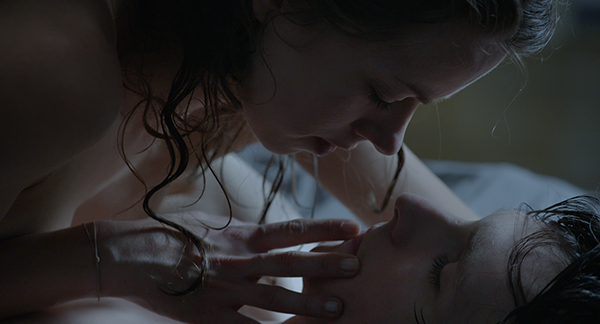 MA FOLIE by Andrina Mračnikar (Feature/Fiction)
Hanna loves Yann and the lettre filmées he sends her. Yann loves Hanna, but he doesn't trust her. He breaks up with but doesn't leave her alone. His lettre filmées become a threat... and Hanna doesn't know whether she can still trust herself.
Max Ophüls Award 2015 - Official Competition
First Steps Award- Best Feature Film 2015
Audience Award FilmZ - Mainz
13 AND 9 by Studio Superplus (Artist Collaboration/Visuals/Dance)
WALDEN by Daniel Zimmermann (Feature/Hyprid/Installation art)
Sometimes you have to go to the forest to get a different view on our society like Henry Thoreau did and how he describes in his book WALDEN. Sometimes you have to do the things in an opposite direction to change your own perspective. Sometimes you have to learn from other cultures to understand that there are existing different values. Sometimes you have to slow down to observe what is surrounding us. Sometimes you need civil disobedience to change the power structure in a system. And sometimes you have to make a movie about all this.
Review: The Hollywood Reporter
Karlovy Vary International Film Festival 2018 - Documentary Special Jury Prize
Zürich Film Festival 2018 - Emerging Swiss Talent Award
Viennale 2018
IFF Rotterdam 2019 - Perspectives
Sundance FF 2019 - New Frontier Films and Performances
RIHANNA for the MTV Video Music Awards by Daniel Sannwald (Artist collaboration)
THE WORD FOR THIS PLACE IS NOT UTOPIA by Magda Tothova (Artist collaboration/Video art)
REALM OF SATAN by SCOTT CUMMINGS (Feature/Experimental/Non fiction)
in development*